Alexander Calder's sculptures seem to incorporate the space around them into the sculpture. Why is that?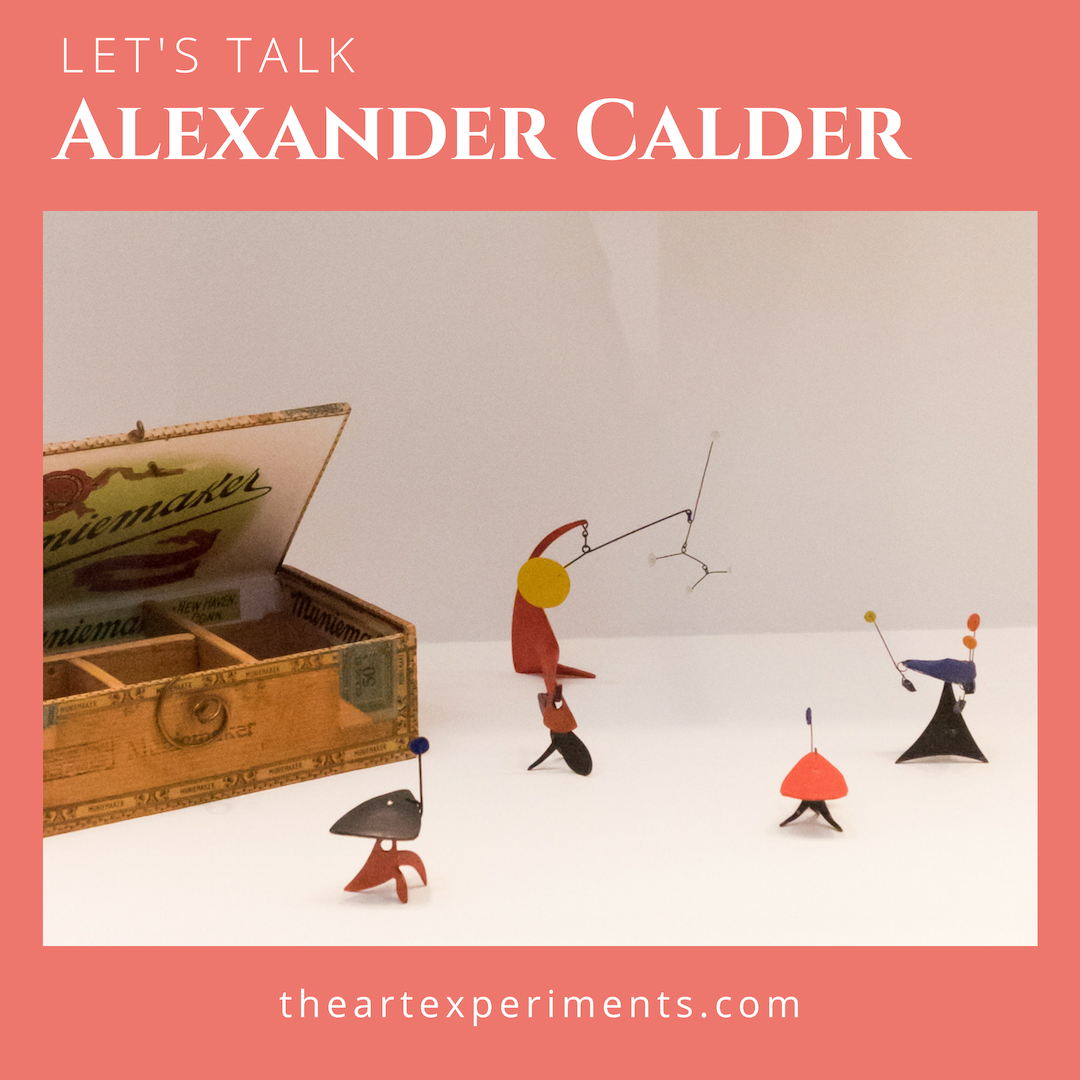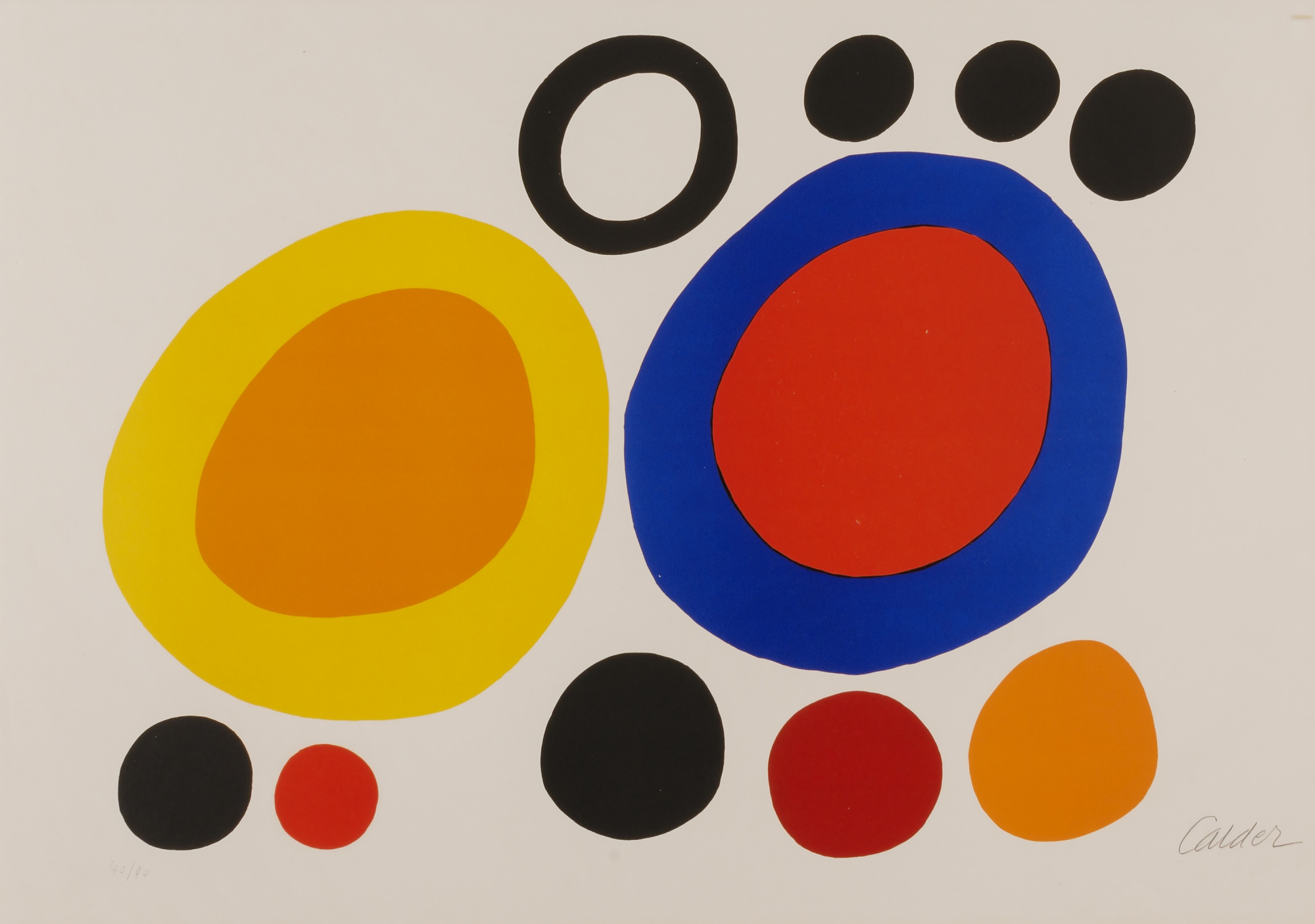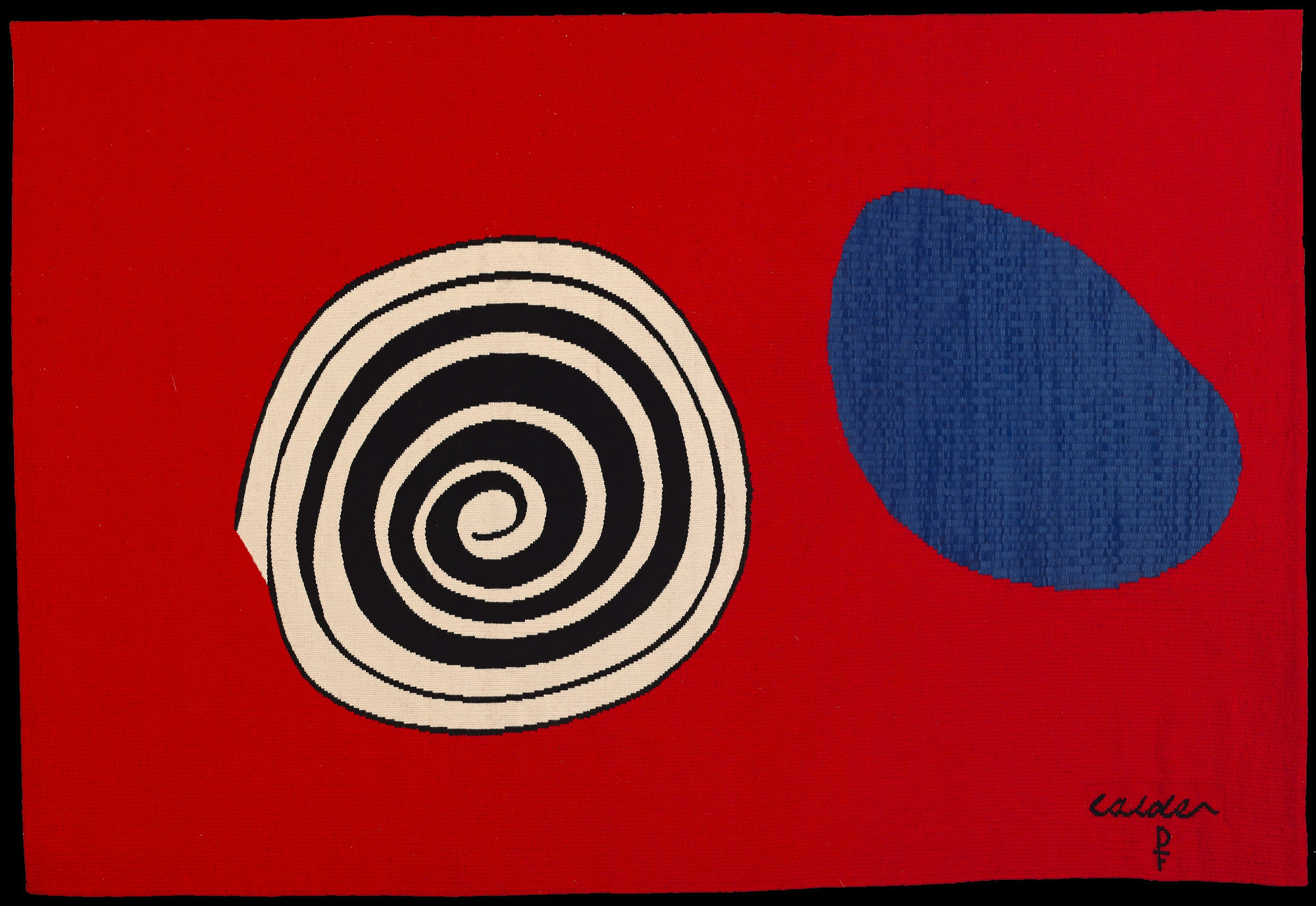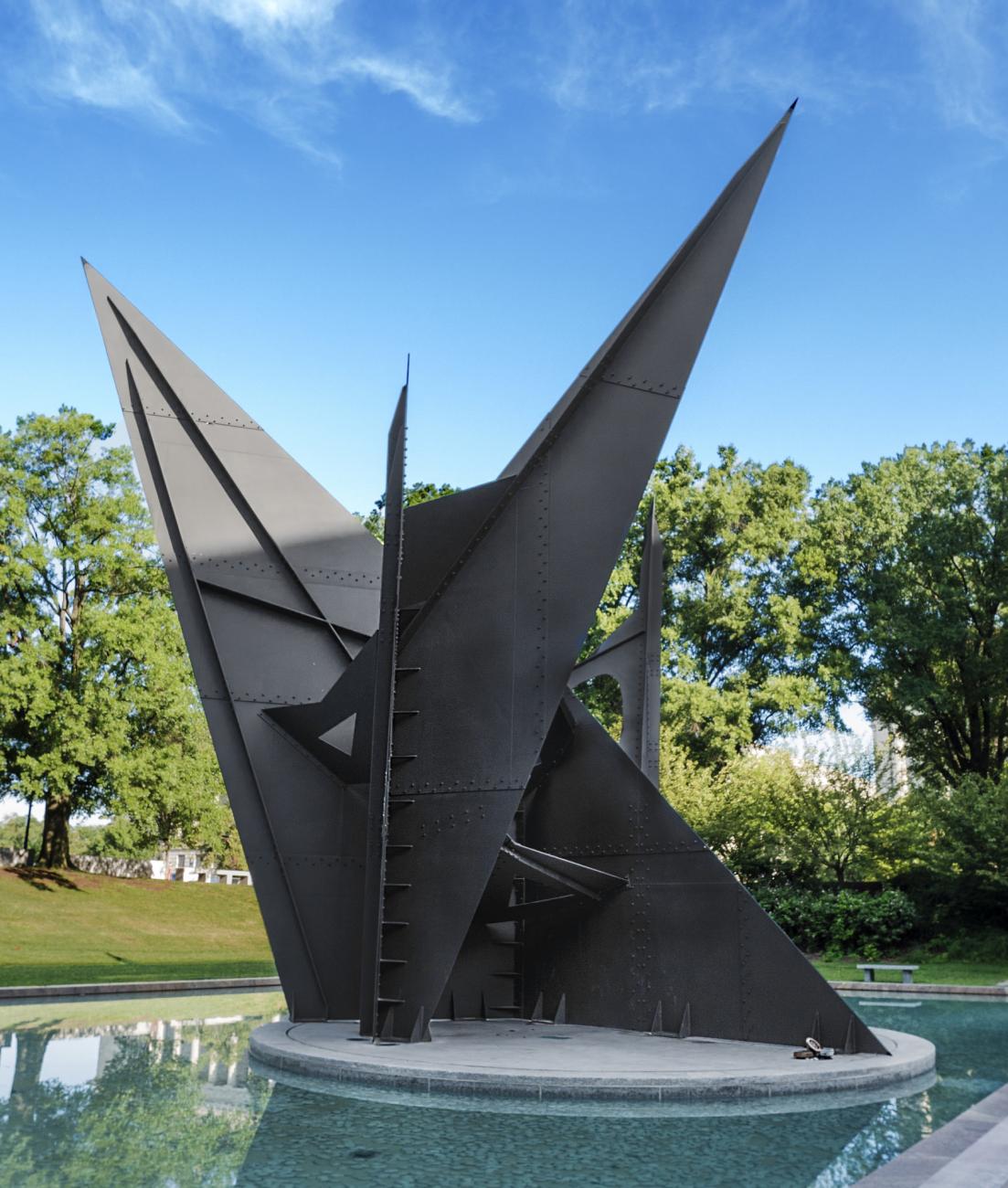 All above images courtesy Smithsonian American Art Museum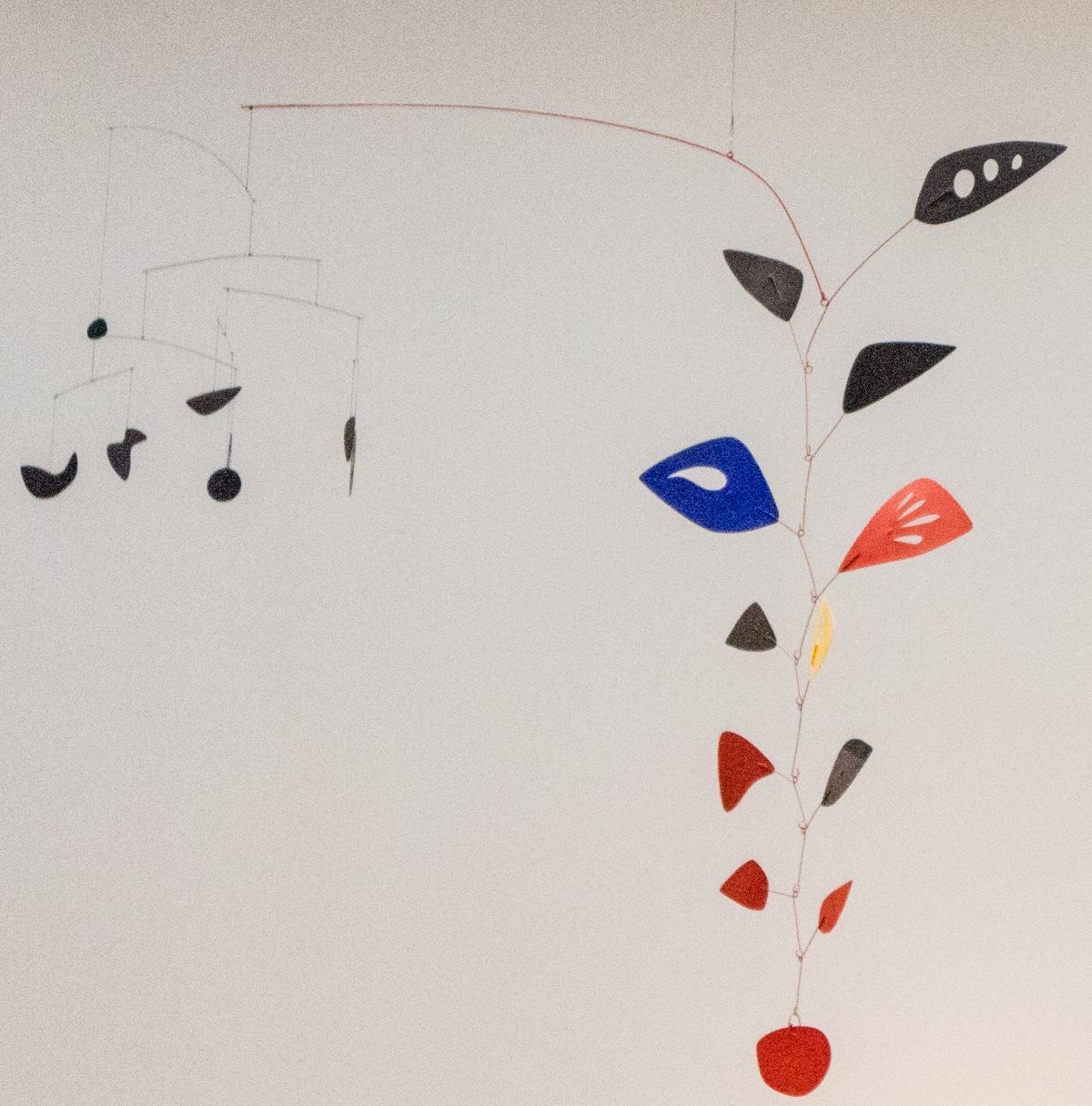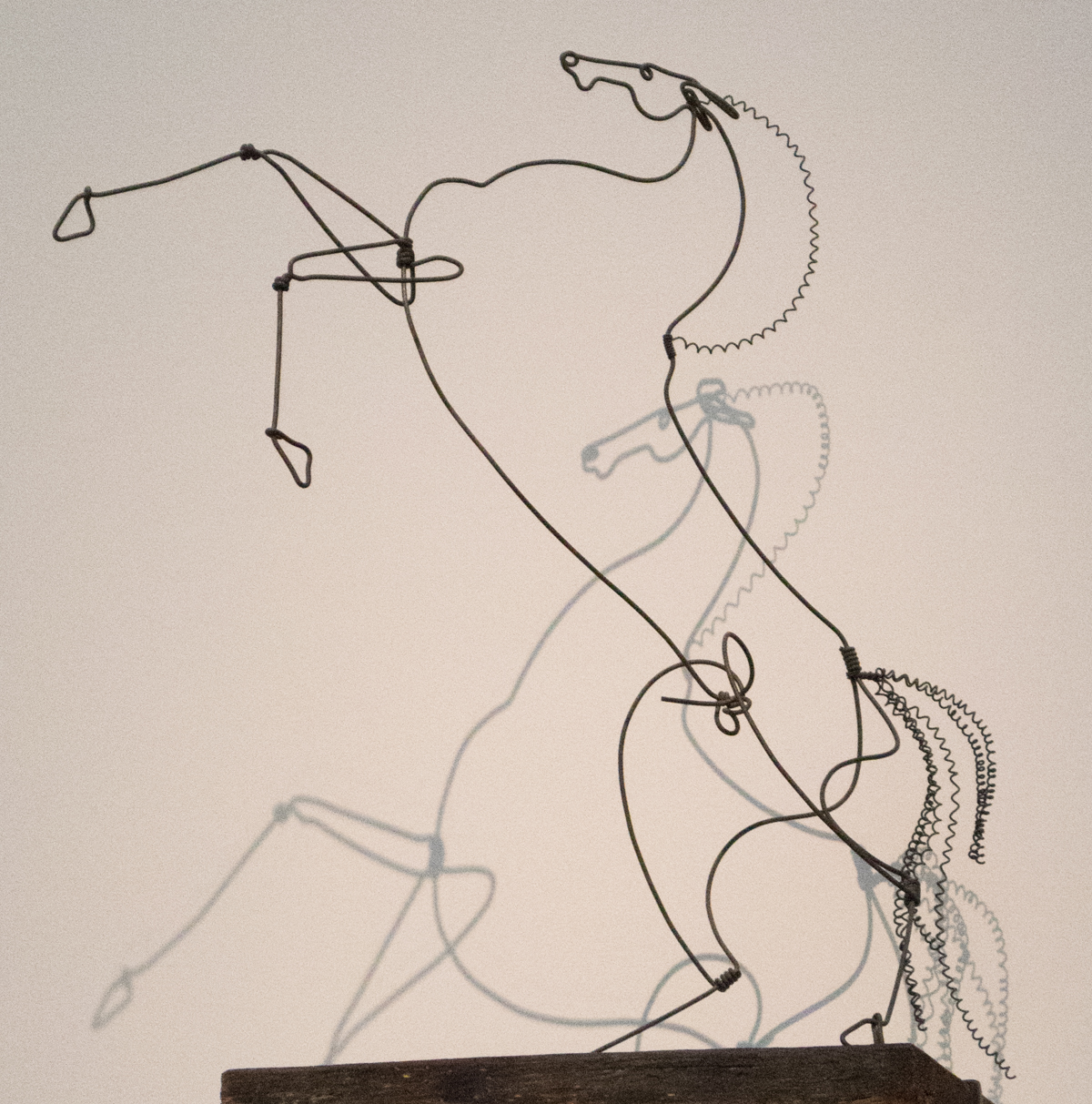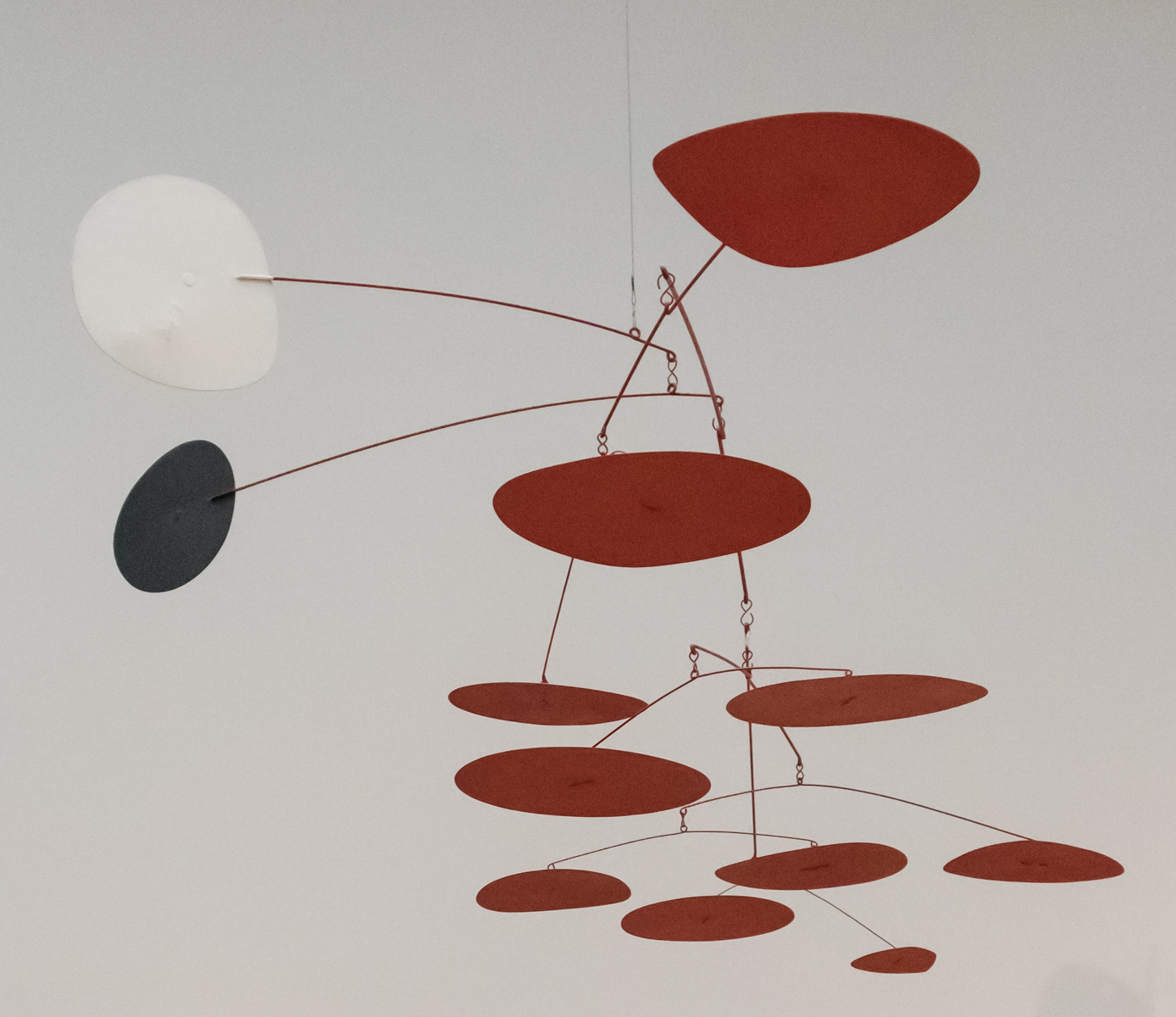 Calder used so many different media and created a variety of types of art. Which are your favorite? Why?

Does his media choice match the finished piece of art?

How does his engineering background play into his art?

Since he was a child he made items as gifts. Do any of his sculptures look like toys?

Calder knew and was friends with many Dada artists when he lived in France, including Duchamp. How is his art similar to and different from Dada?

Would you wear Calder's jewelry?

Are his mobiles successfully scaled? Do they look just as good on a large-scale as they do on the small scale?

Is the balance that is physically essential to his mobiles present in his paintings, wire sculpture and jewelry?

Some of Calder's sculptures hang from the ceiling, others project out of walls or from the ground. Which do you prefer? Why?